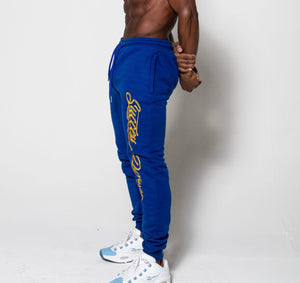 Royalty Series: Joggers
Kings and Queens this set is a definite head turner. Our first set where we spelled out the acronym to declare we are SUCCESS DRIVEN. A perfect combination of style, quality and comfort with gold detail to provide a statement of royalty. This set is a limited edition. Only six combinations of colors will be produced. 100% cotton. 
Model is 5'8 and 158 lbs wearing a medium. Fits true to size.